Provide additional answer
How to provide additional answers to a question in Q&A?
To provide an additional answer to a question, use the steps below.
Log in to your Vault and navigate to the Q&A Section.
1. Navigate to the question you want to add an answer to and open it.
2. Click on the Provide additional answer button.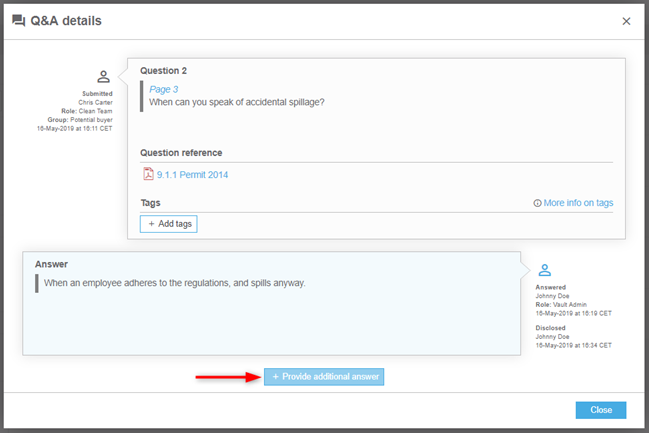 3. Type your answer or assign it an Answer Drafter. Click on Disclose or Assign to finalize the action. The answer will be displayed as in the image below.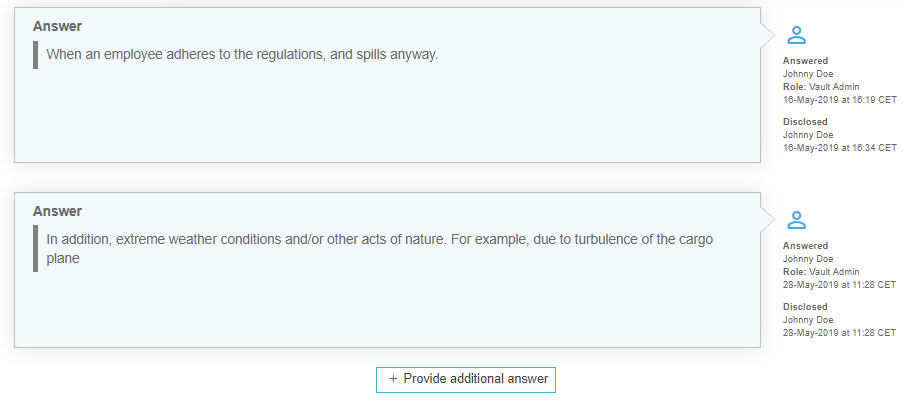 Note: In the Q&A overview, the additional answer is displayed as a separate item. See image below.