Getting started with My Virtual Vaults
My Virtual Vaults is our platform's landing page with access to all your projects!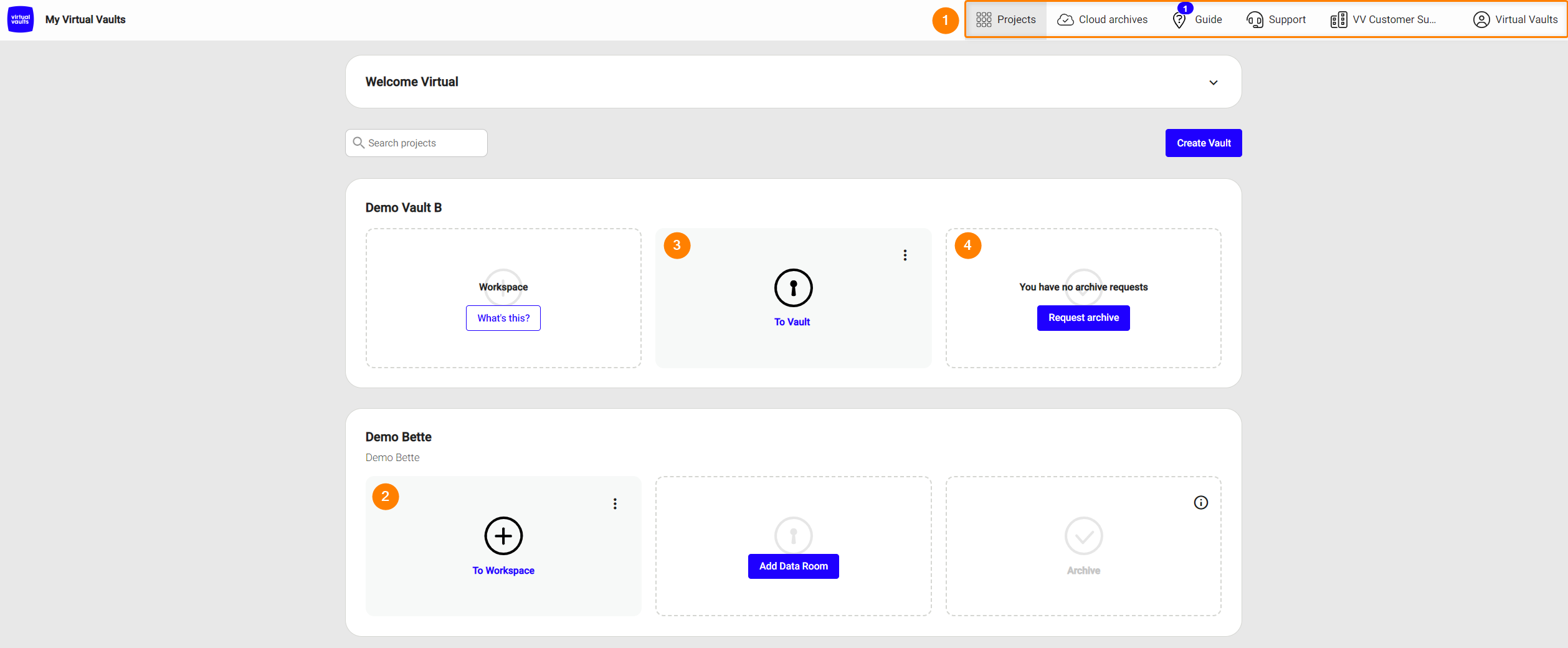 1.
Top bar tabs:
Projects

: This takes you to your

landing page and gives you

access to all your active projects (Workspaces and Vaults).

Cloud archives:

Access available Cloud archives you received from archived Vaults.

Guide:

Provide feedback or read about the newest releases in our platform.

Support:

Request a call me back, send us a message or to visit our Help Center for more information.

Organization name:

An overview of your colleagues and other information pertaining to your organization. (This is not available to you, if you are not part of an organization.)

Account details:

Switch to a different organization, view and edit your user details or log out.
2. Workspace: Access your Workspace. At the three dots you can also rename your Workspace and close the Workspace.
3.

Vault: Access your Vault. You can also find your Vault- and Subscription details at the three dots and close your Vault.
4. Archive: Request your archive. Be aware that only Vault Admins can request an archive on USB.
Tip: Return to My Virtual Vaults from a Workspace or Vault by clicking the Virtual Vaults logo in the top left of the navigation menu.