Open the Audit Logs
How to open and read the Audit Logs?
To open and read the audit logs, first extract the files and open an empty workbook in Microsoft Excel. Then use the following steps:
1. Navigate to the tab Data.
2. Select From Text/CSV.
Note: If you are not using Excel in Office 365, navigate to Data/New Query/From File/From CSV. S
ee image below.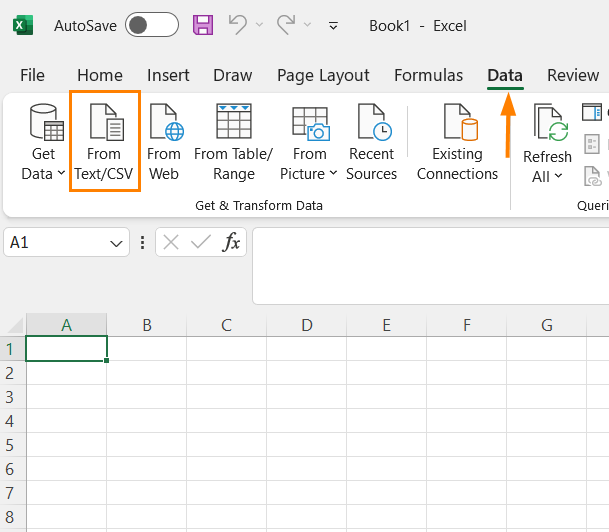 3. Search for the location of the audit log.
4. Change All files to Text files.
5. Select the audit log.
6. Select Import.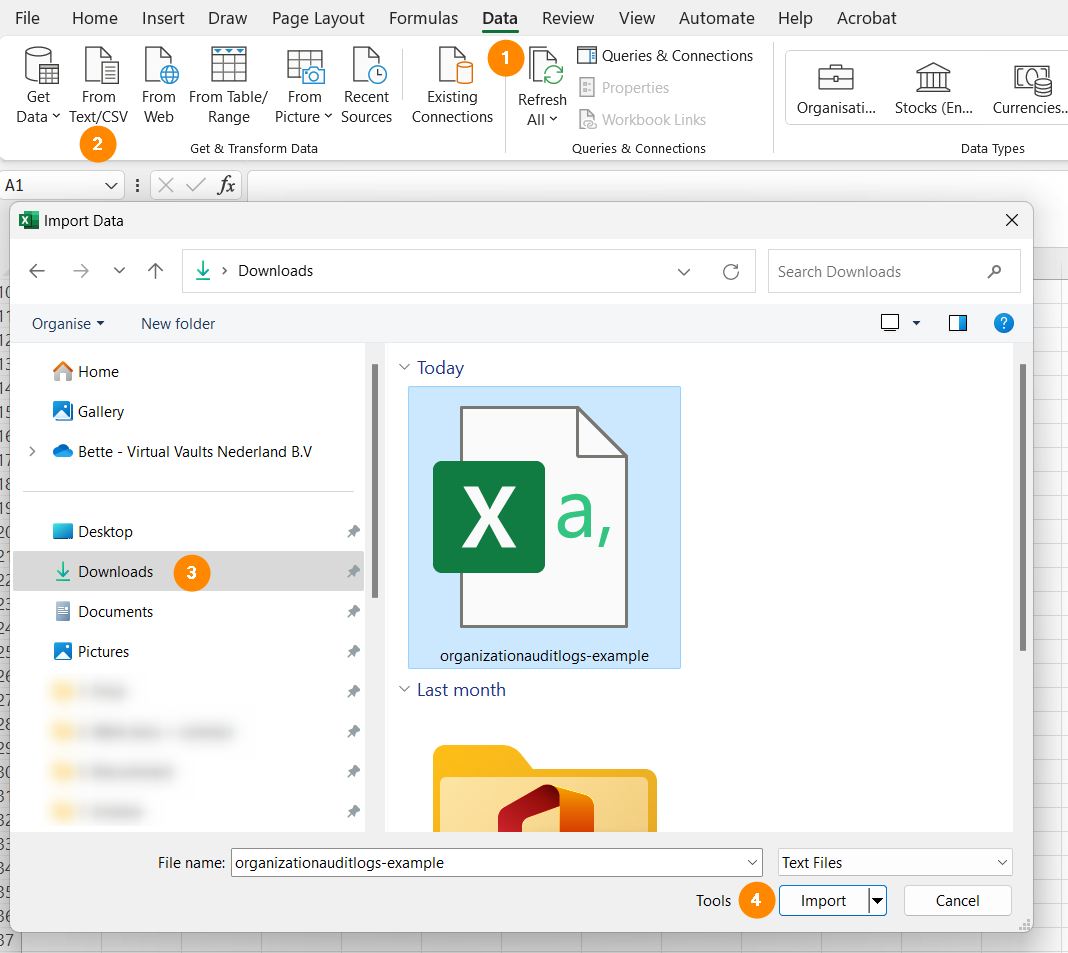 7. Set the Delimiter to Comma.
8. Select Load.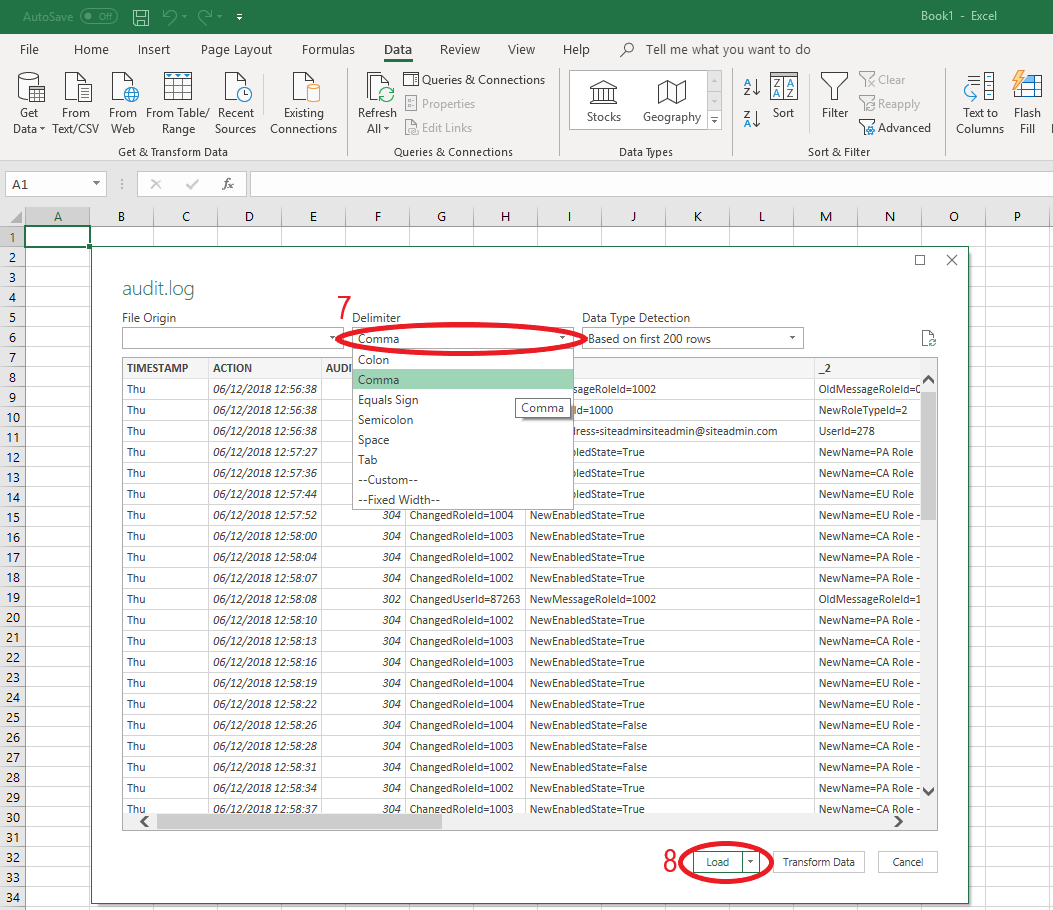 Still have questions? Our Customer Success team is happy to help. Contact our team on 088 - 238 22 40 or support@virtualvaults.com.