Set a folder/file to private
What happens when you set a folder/file to private?
Admins can restrict access to a folder or file for Guests by setting it to private.
Note: Files or folders that need to be set on private have to be at top level in the data collection.
How to set a folder/file to private?
1. Navigate to the top level folder or file and click on the Three dots or open the top level folder or file you want apply restricted access to.

2. Click on Make private. See image above and below.

3.
An incognito icon will be displayed in your folder/file. All items in the private folder will also get the same icons to indicate it is not accessible to non assigned Guests.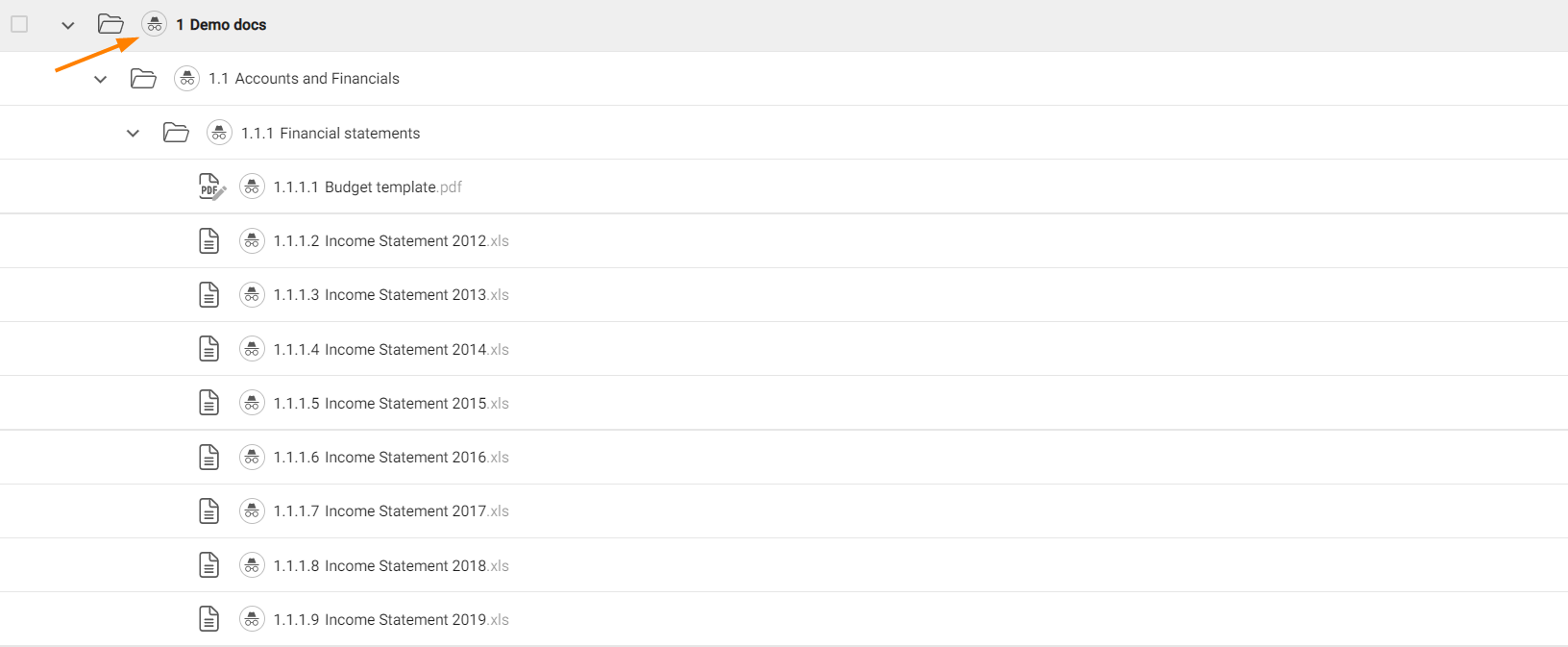 Working with folders/files set to private
Private folders and files will only be visible to assigned Guests and all Admins. Guests who haven't been assigned will see that they have no access.
Assigned Guest users will have access to the folder or file and will be able to assign it to other Guests. When trying to assign a folder/file to another user, a warning will pop-up.
Things you should know about private folders and files
Unassigned users won't be able to see notifications, chats, or any reference to the Private items in any of the functionality in the platform for as long as they are not assigned to it.

You can't assign Guests to a specific private folder or file within a top level folder.

Email notifications triggered before the item was set to private will be received by the user, but they won't be able to see the content in the platform.

An export to zip made by a Guest user won't reveal the private items.
Workspace Tip: If you want keep the same viewing restrictions when you export the data collection to the Vault, make sure you set the permissions in the Vault.