Redaction tool
How to use the redaction tool?
Workspace enables users to redact documents, removing sensitive images and text from the documents.
Before using the redaction tool, keep in mind the following aspects:
The redaction tool is applicable only to pdf files.
It is not possible to redact a file that has already been redacted by someone else.
You can only redact one file at a time.
Start redacting
To start redacting your pdf files, use the following steps.
1. Navigate through your data collection, look for the file you want to redact and click on its 'more options' menu.
2. Click on the Redact option.

It is possible to start redacting from the details view:

3. A new screen with our integrated redaction tool will be displayed. You are ready to start redacting your file!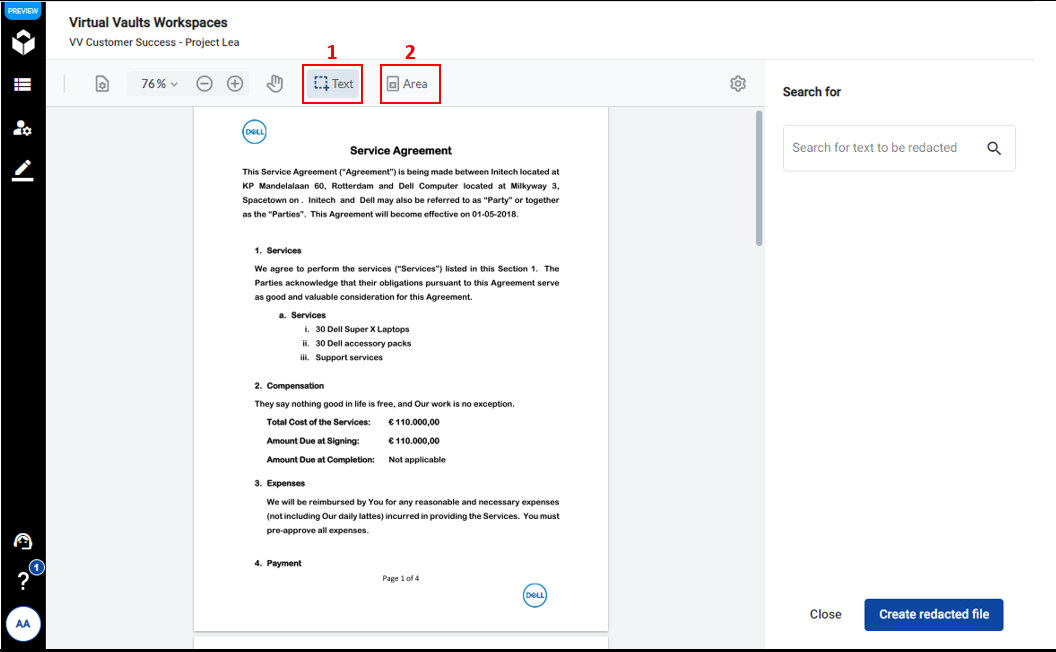 4. Use one (or both) of these alternatives to redact your document:
(i) Text selection: Search or select the phrase or word you want remove. The tool will automatically search for all other occurrences of the text and will immediately select them for redaction. If you don't want to remove all the occurrences, untick their corresponding tick box and click on Confirm.
(ii) Area selection: Select the text you want to remove. Be aware that while using the 'area selection' mode, the system won't perform an automatic search through the rest of your document.
Repeat these steps as many different words or sections as you want to redact in the document.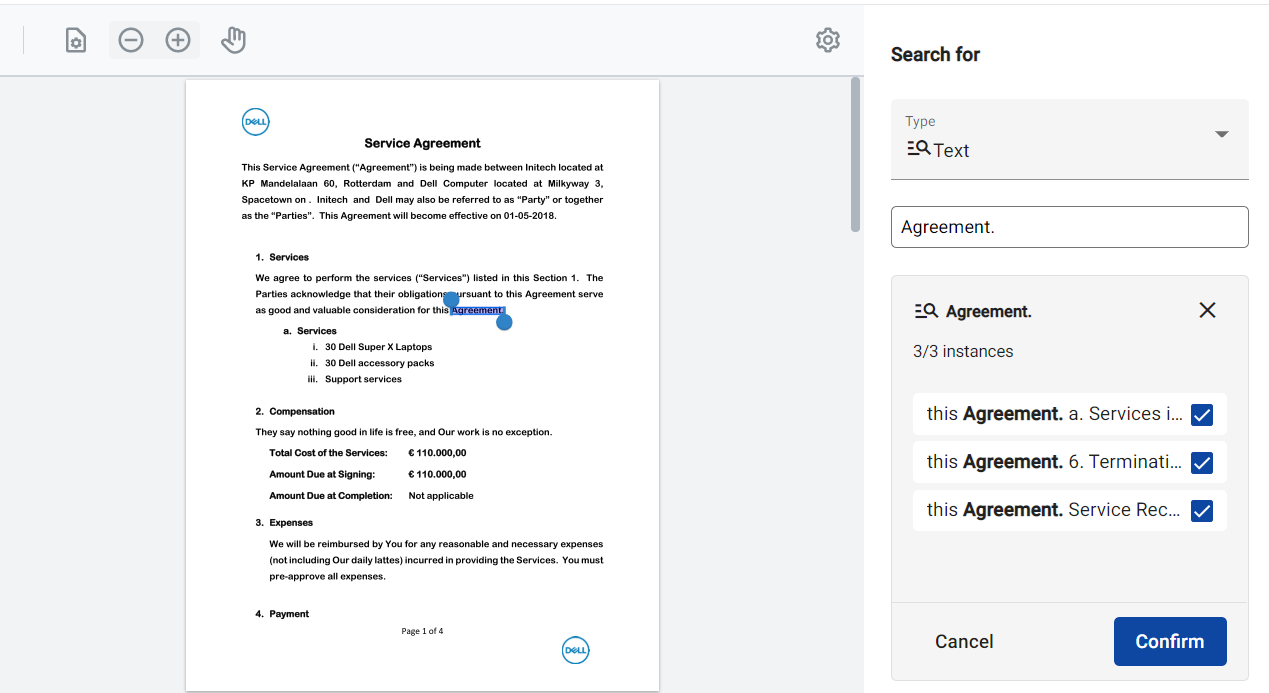 5. Once you are finished with the document, click on Create redacted file.
6. Files that are redacted will have a black icon and files that are currently being redacted by someone else will have the grey icon.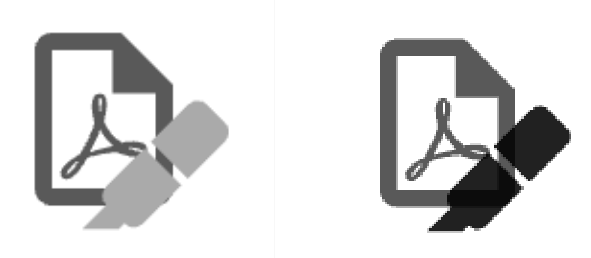 Workspace Tip: If you want to review the original file, open the file and switch the toggle in the top left corner of the details view window.
PDF technology powered by PDFTron SDK copyright © PDFTron™ Systems Inc., 2001-2022, and distributed by Virtual Vaults under license. All rights reserved.