Edit folder and document names
How to edit the names of folders and documents?
You can easily edit names of single folders and documents in your Vault.
Document Management Tip: If you want to change names of a part or the complete folder structure, use the Mass rename feature. Visit Mass rename to learn how to use this feature.
To edit the name of a single folder or document use the steps below.
1. Tick the box on the left of the folder or document the you would like to edit.
2. Click on the Edit button in the right pane.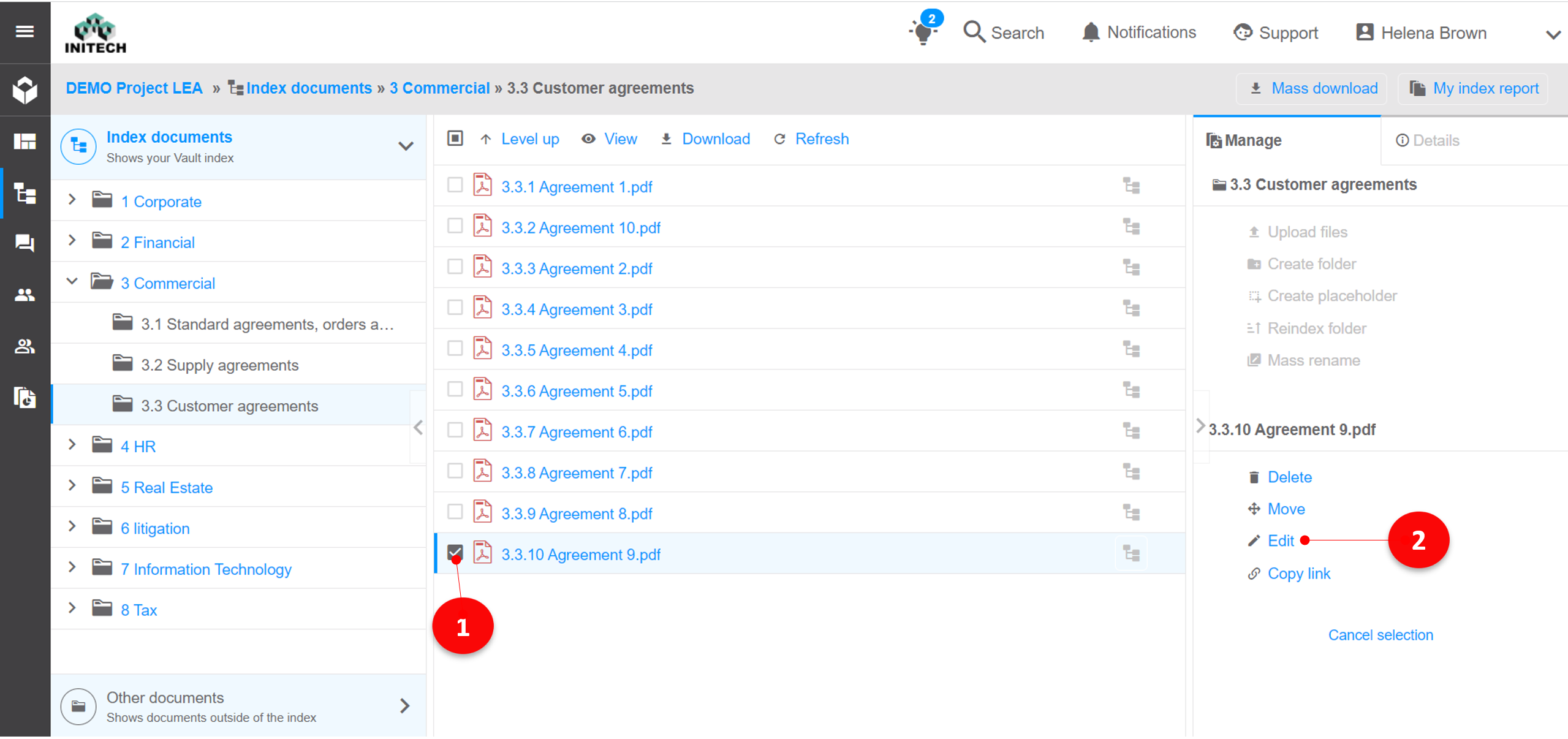 3. Edit the name and/or description field.
4. Click on Save to finalize the action.