If you would like to rename a part or the complete content of your Vault, it's advised to use the Mass rename feature.
You can edit a single folder or document name and/or description.
Step 1: Tick the box in front of a folder or document in the middle pane;
Step 2: Select the option Edit in the right pane.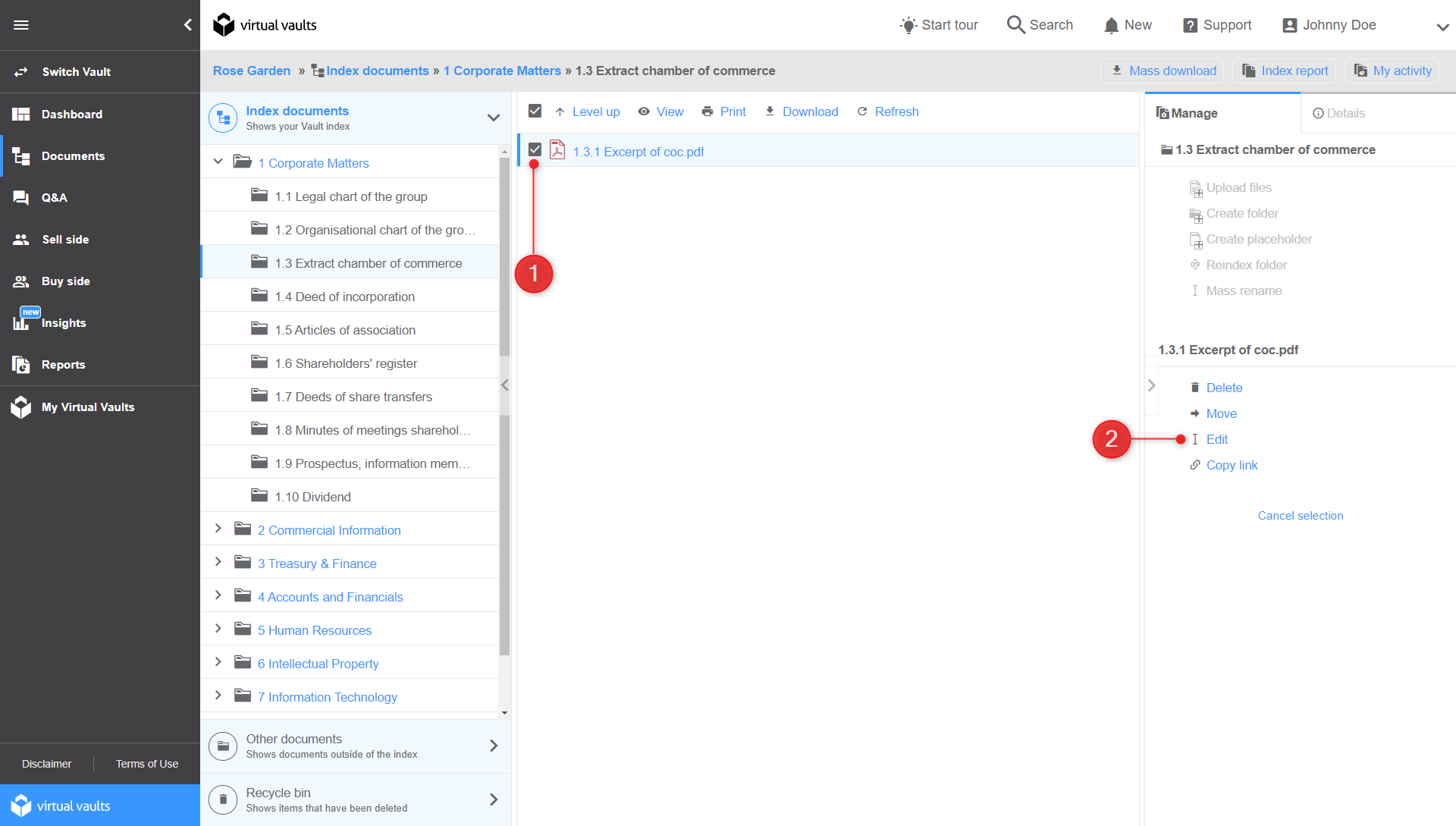 Step 3: Edit the name and/or description field;
Step 4: Select Save.