In below example screens document 2.4.2 is reindexed to 2.4.10.
Step 1: Select the folder in Index documents* you would like to reindex;
Step 2: Select the Reindex folder option in the right pane;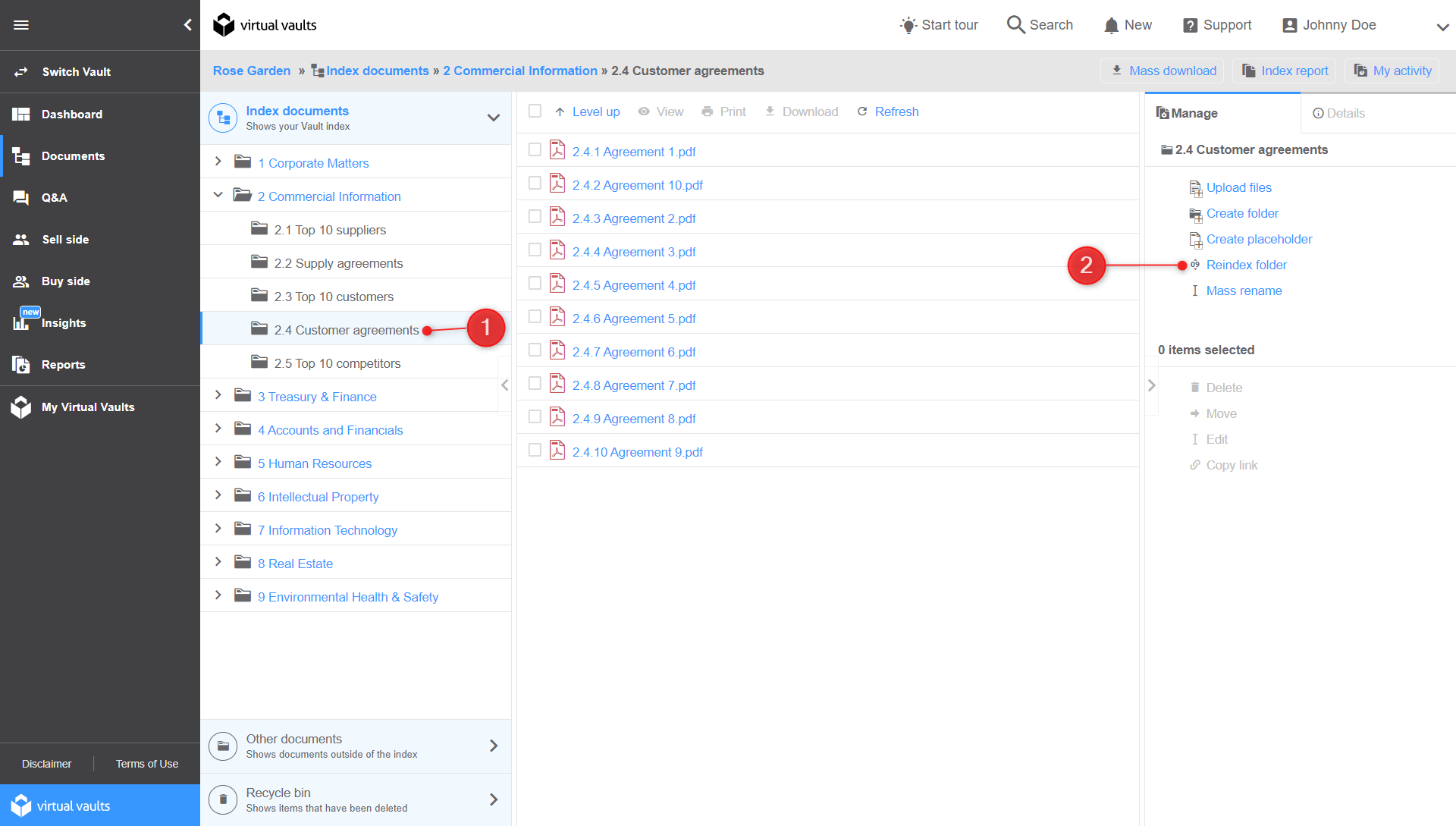 Step 3: Drag the document/folder to the correct position;
Step 4: Select Reindex.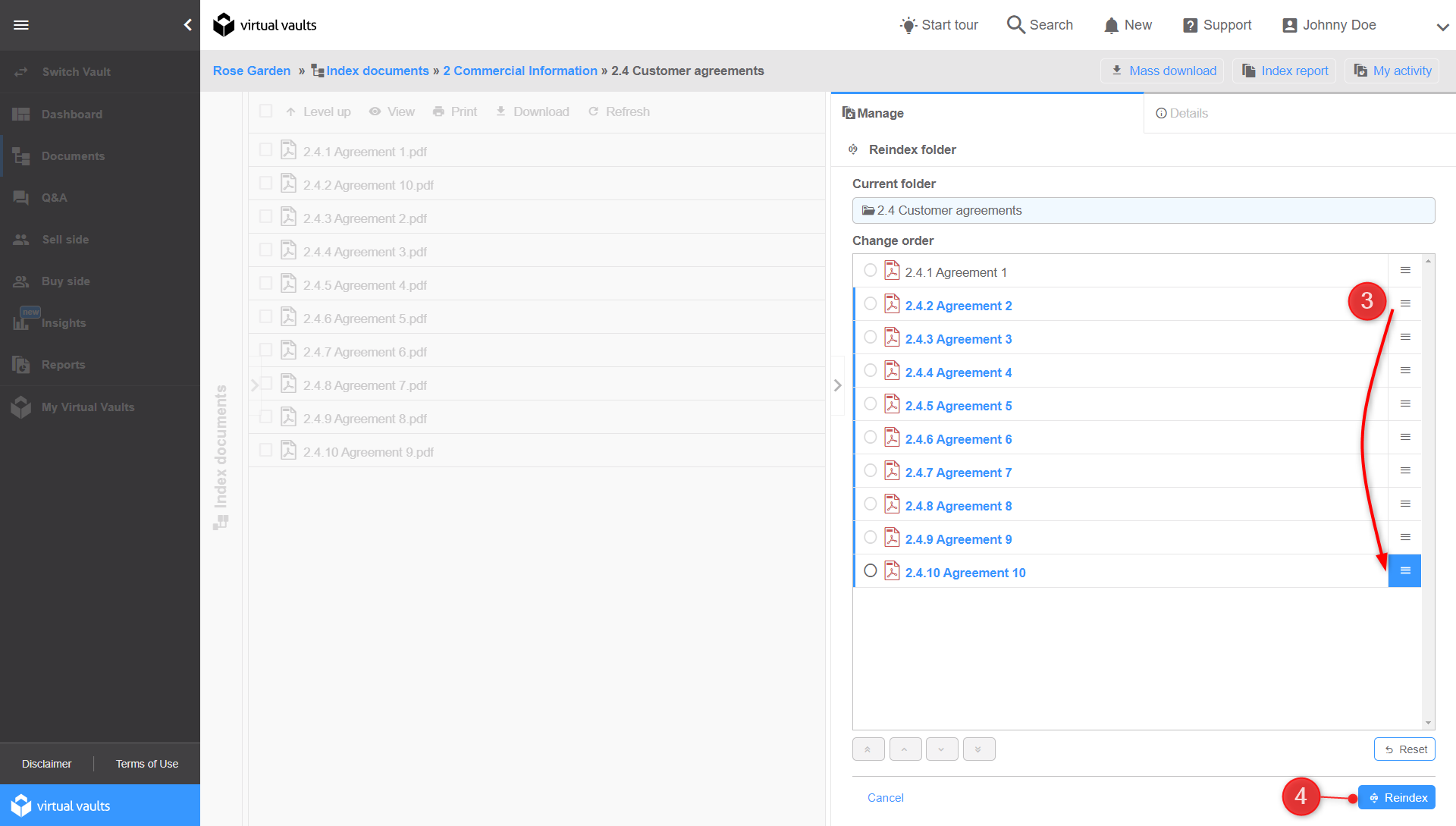 * Only folders in Index Documents can be reordered. Folders and documents in Other Documents are ordered alphabetically.