If you would like to reorder the contents of a folder, you have to select the folder and select Reindex folder.
Step 1: Select the folders or documents you would like to move to another folder;
Step 2: Select Move;

Step 3: Select the folder you would like to move the contents to and select Next;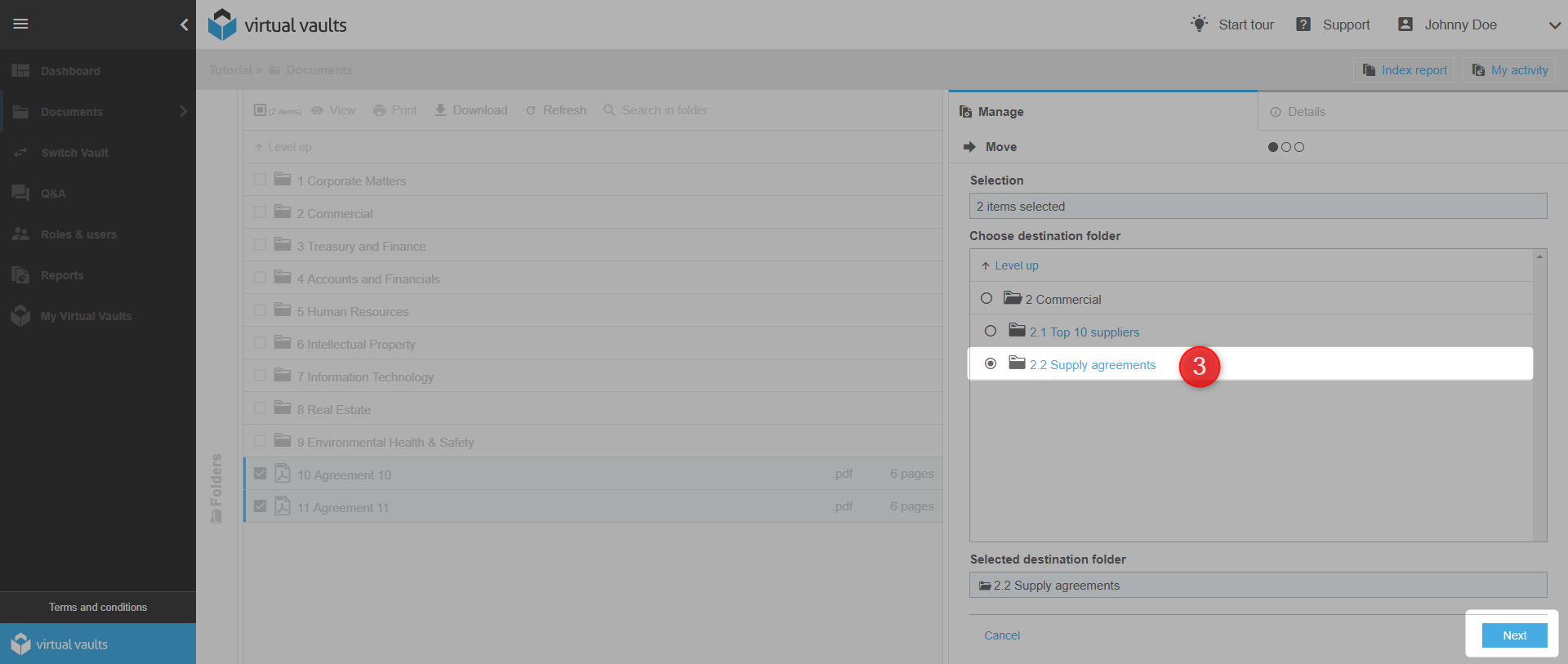 Step 4: Select Inherit permissions if you would like to give the permission of the destination folder.
If you select No permissions no roles will have any permissions on the selection.

Step 5: Review your changes and select Move.