Move a document or folder
How to move a document or folder?
Would you like to move a folder or document to another folder in your Vault? Learn how to this in 6 easy steps.
Document Management Tip: If you would like to reorder the contents of a folder, visit Reindex contents of a folder to learn how you can do this.
Log in to your Vault and navigate to the documents section.
1. Select the folders or documents you would like to move to another folder.
2. Select Move on the right pane.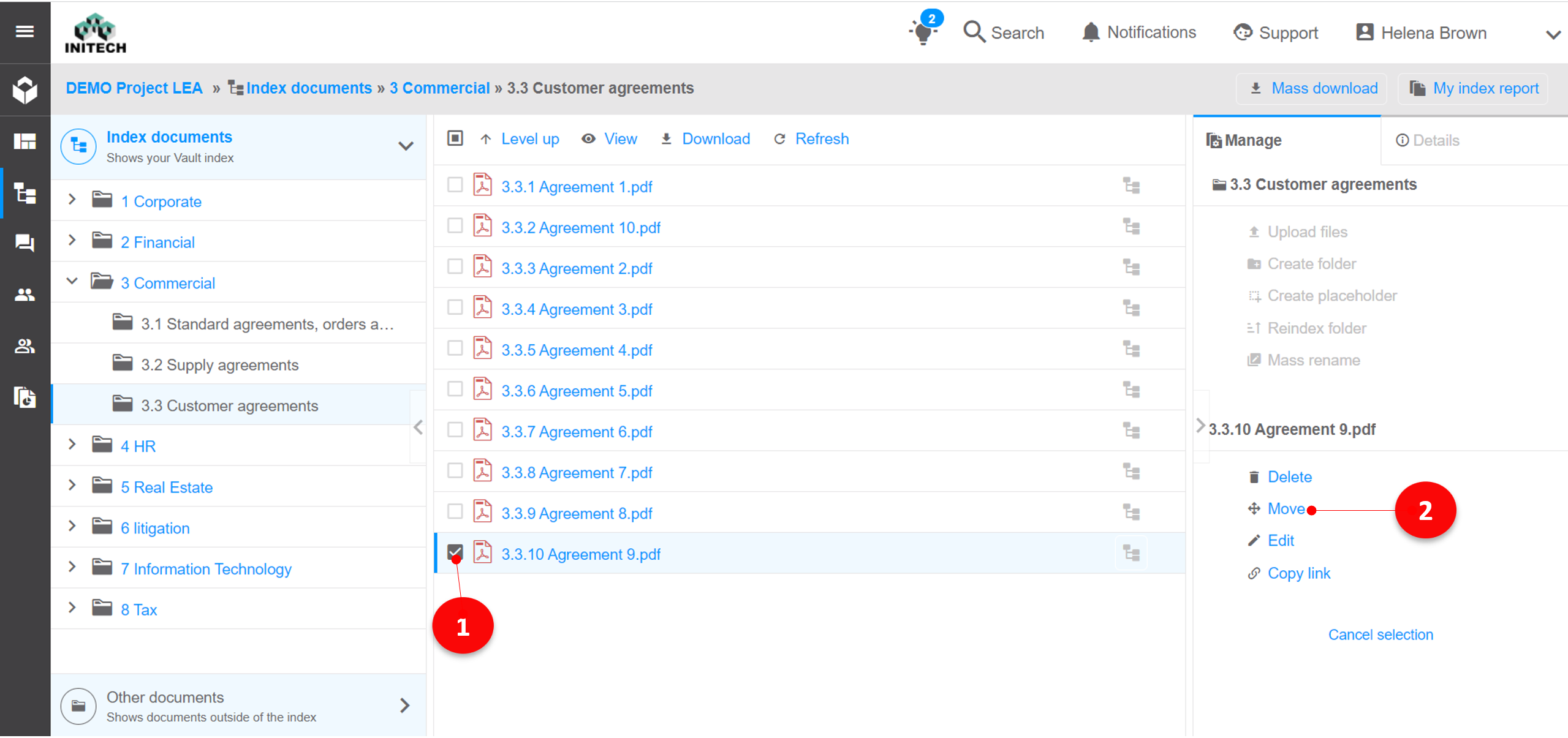 3. Select the folder you would like to move the contents to.
4. Click on Next.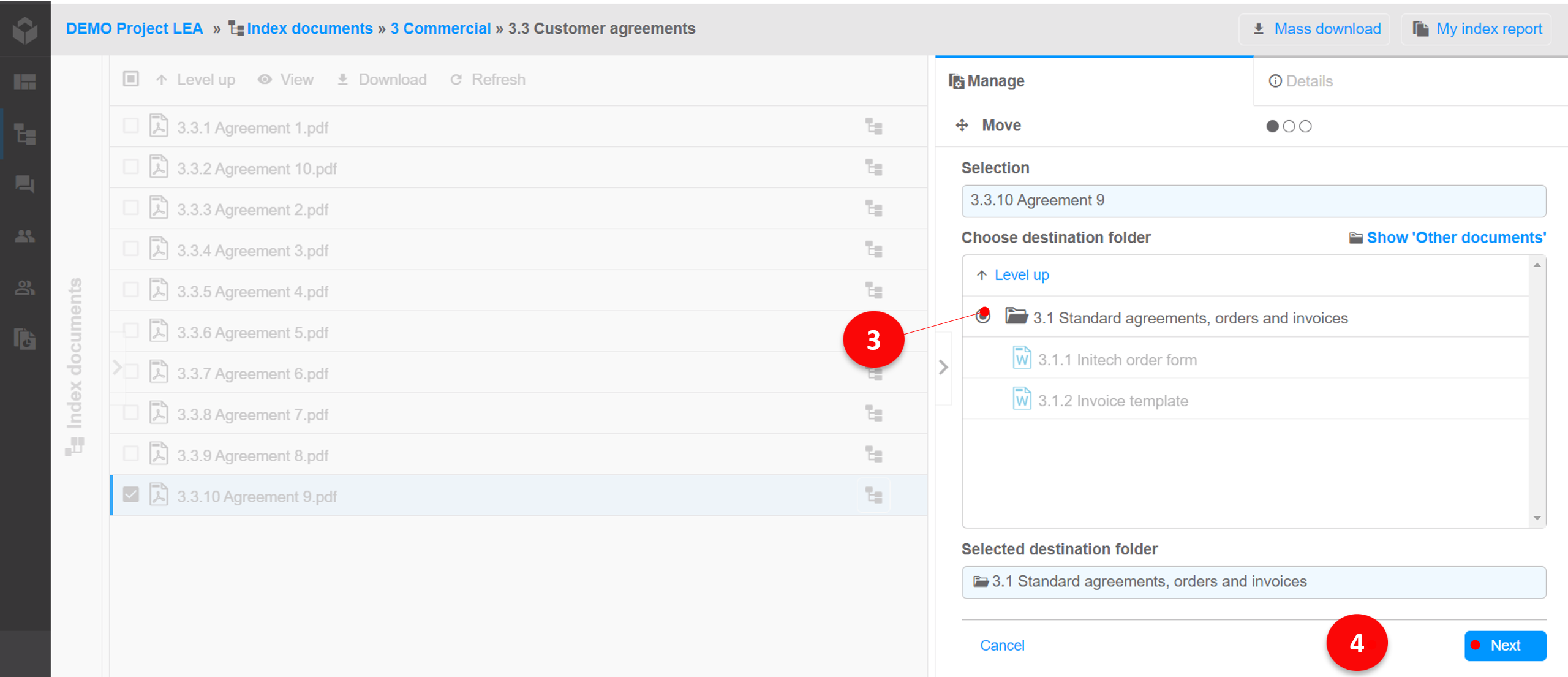 5. Review the permissions and click on Next.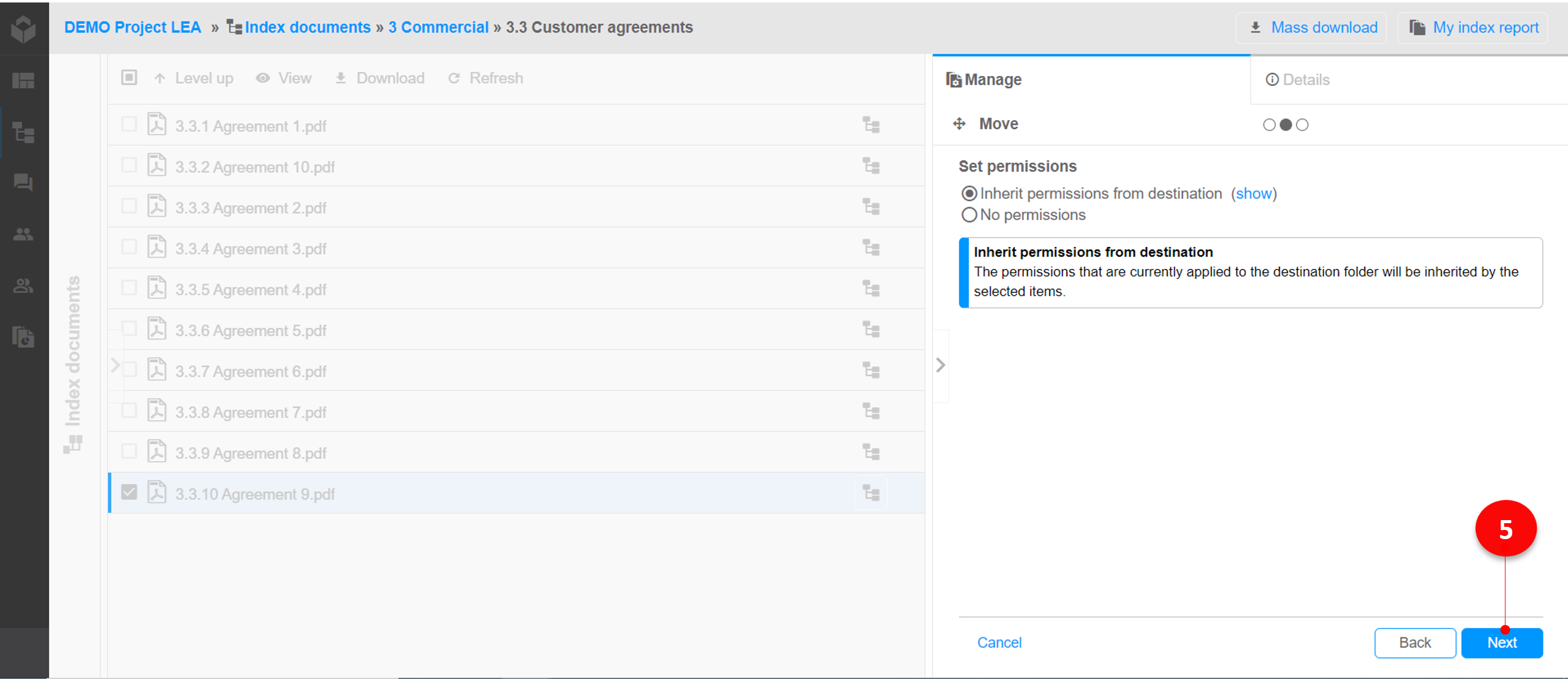 6. Review your changes and click on Move to finalize the action.