In 4 easy steps you can delete documents and folders. These items will be moved to the recycle bin and permanently deleted after 90 days.
Step 1: Browse to the folder;
Step 2: Select the document(s) or folder(s) you would like to delete;
Step 3: Select Delete.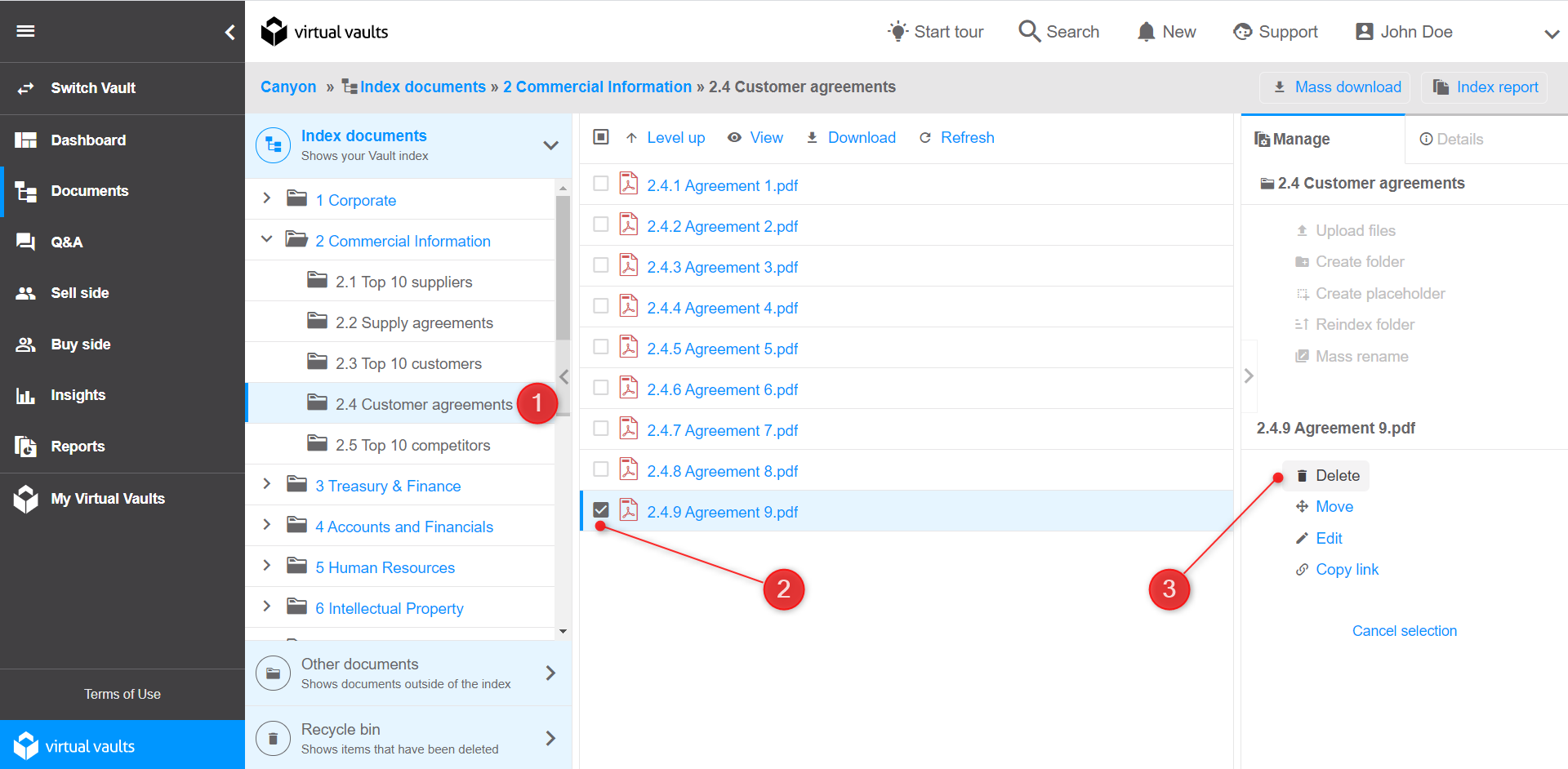 Step 4: Select Delete.