Delete documents and folders
How to delete documents and folders?
In 4 easy steps you can delete documents and folders. These items will be moved to the recycle bin and permanently deleted after 90 days. Visit Recycle bin to learn more about this feature.
To delete a document or folder follow the steps below:
Log in to the Vault and navigate to the Documents section of your Vault.
1. Browse to the folder.
2. Select the document(s) or folder(s) you would like to delete.
3. Select Delete.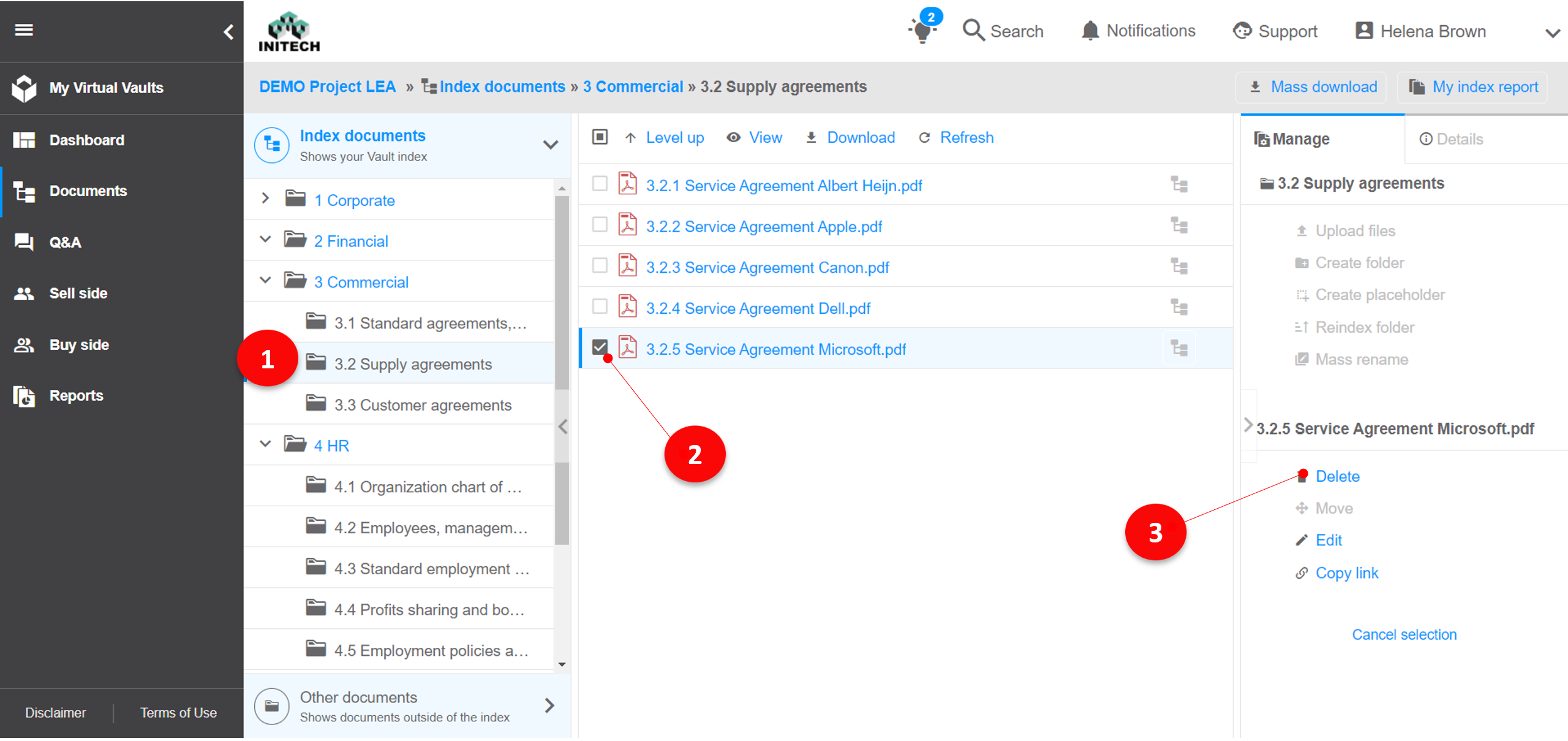 4. Sure? Select Delete again to finalize the action.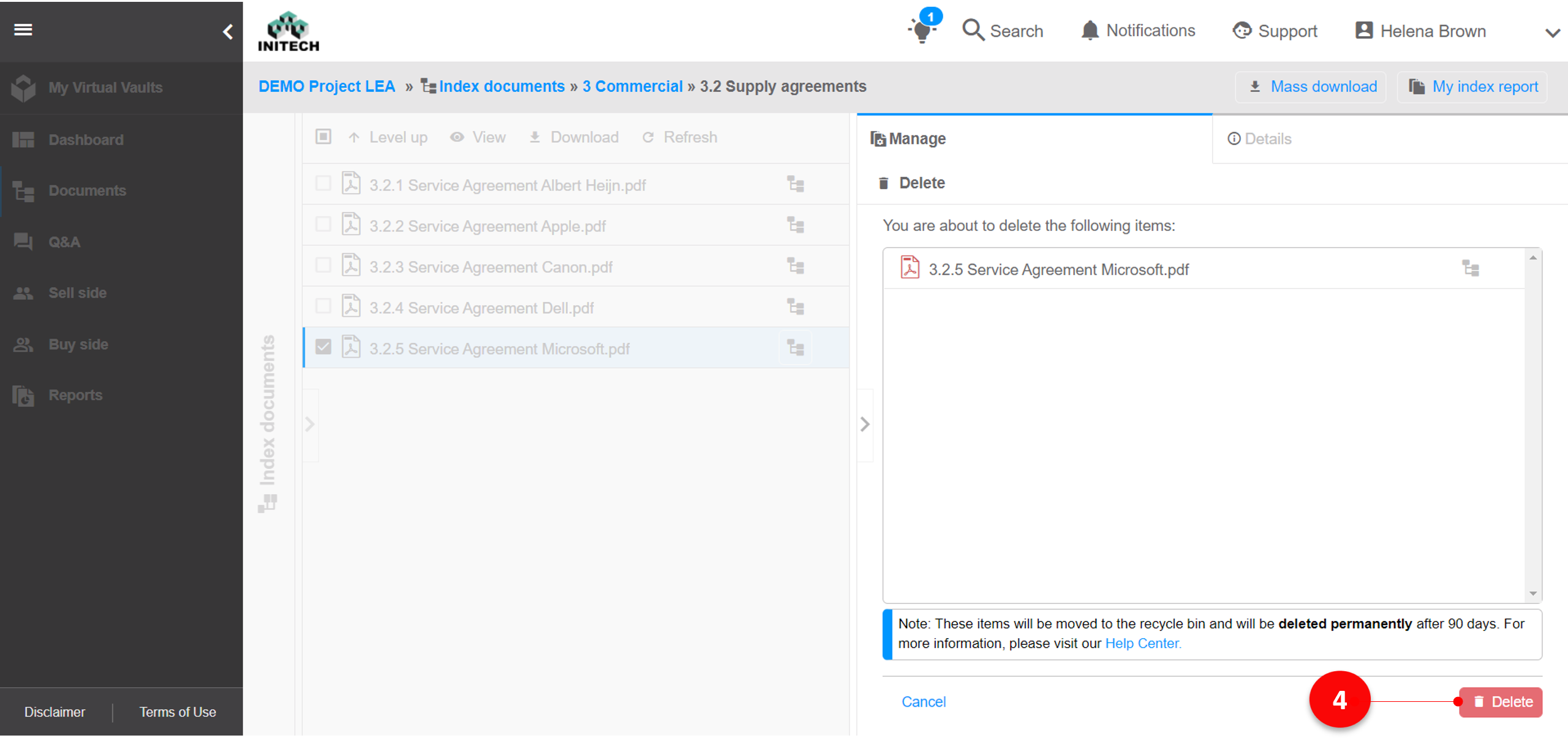 Q&A Tip: If you try to delete a document that has been used in the Q&A as either a question reference or as an answer reference (also in drafts), you will get a pop-up warning that says the following:
"This item is referenced to in Q&A and cannot be viewed anymore after deletion".
If this is of no concern to you, you can still delete the document. Users will see the text (deleted) behind the actual reference.