Drag and drop
How to change the index of your data collection?
To change the index of a data collection you can use the drag and drop functionality.
1.

Click on the file/folder and hold the mouse-button down.
2. Drag the desired file or folder to its new destination and release your mouse-button.
If you want to move the file or folder on the same level, you should aim to release the file or folder in between the items.
Below is an example of a folder that is moved to a different position on the same level.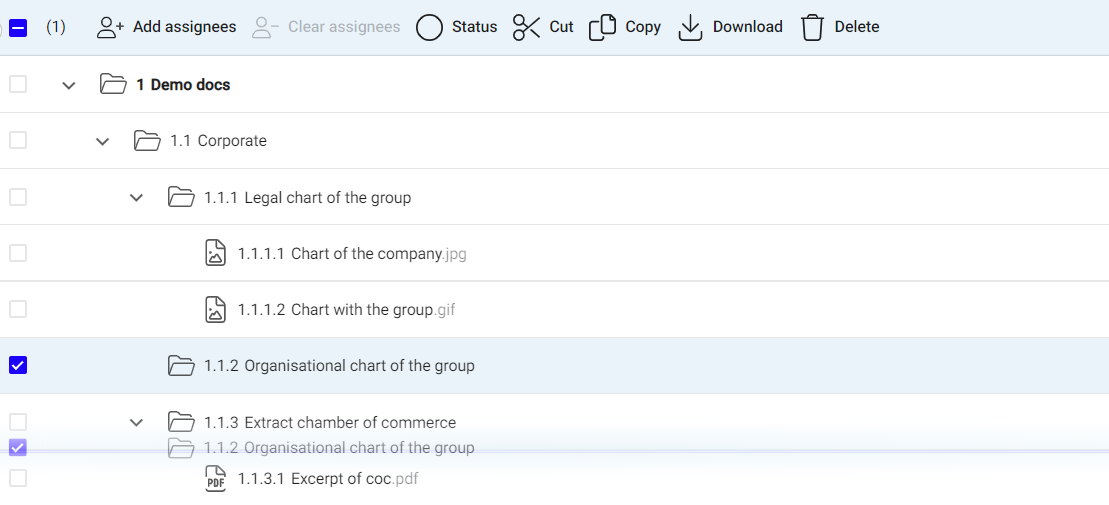 The bar will become light blue once you have reached the correct drop zone in an already existing folder.

If you want to drop a folder or file on the same level as another folder or file, place it in between and a thin darker blue bar will appear.
Note: With the multi-select tool you can drag and drop multiple files/folders at once!