Delete documents and folders
How to delete documents and folders?
In 4 easy steps you can delete documents and folders. These items will be moved to the recycle bin and permanently deleted after 90 days. Visit Recycle bin to learn more about this feature.
To delete a document or folder follow the steps below.
Log in to the Vault and navigate to the Documents section of your Vault.
1. Browse to the folder.
2. Select the document(s) or folder(s) you would like to delete.
3. Select Delete.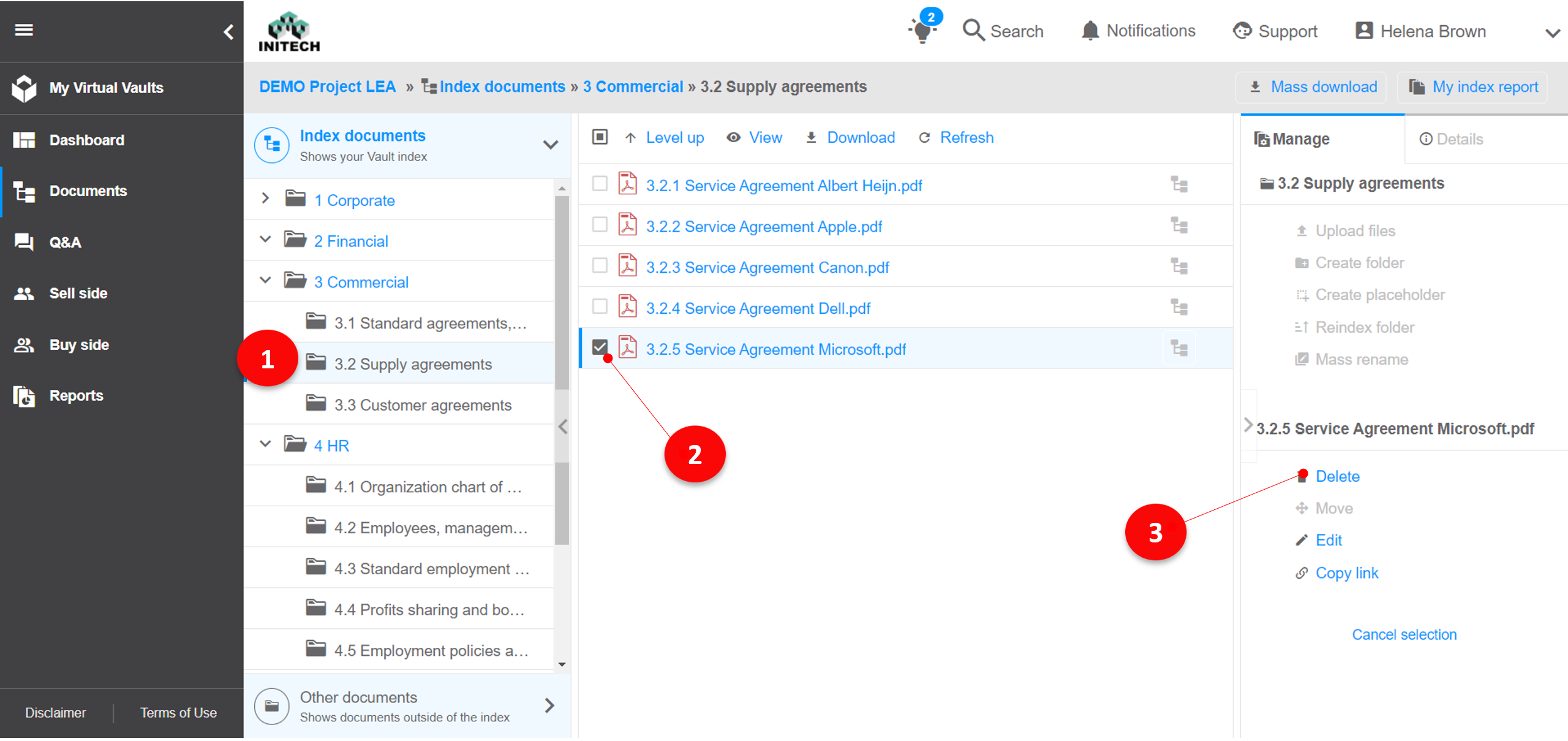 4. Sure? Select Delete again to finalize the action.