Q&A Chat
How to use the Q&A Chat?
The Q&A section includes an internal chat function which enables users to communicate with their group members. Users can have discussions about a question or answer without having to use external communication tools.
Nothing discussed in the chat is logged or included in the archive. As it is an internal tool, it is only visible for users who belong to the same group.
To use the Q&A Chat use the following steps:
1. Log in to your Vault and navigate to the Q&A section.
2. Open the question you want to have a discussion about. The internal chat will be displayed on the right of the Q&A dialogue. See image below.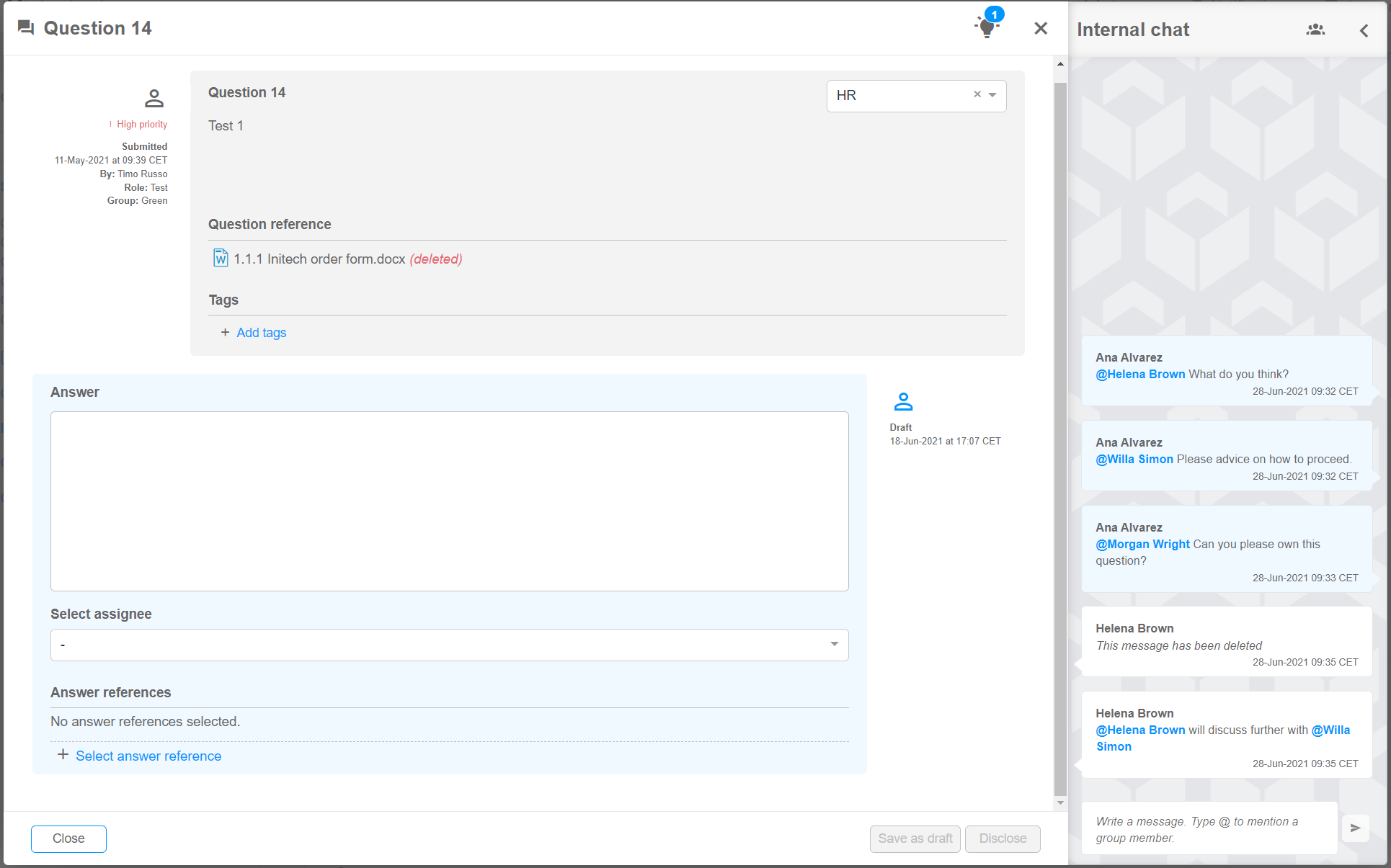 3. Type your message or question. By using '@', you can tag other members of your group. A group member list is available in the chat, to make mentioning relevant users easier.
Q&A Tip: Chat messages can be edited and deleted by the creator of the message.
4. Mentioned users will receive an instant notification email with the chat message and a direct link to the chat.
5. In the question overview, a chat icon will be displayed in the questions with an active internal chat.
Note: Be aware that messages will only be visible to users within your own group and only to those who have access to the question/answer and reference.