Vault Admin
What is a Vault Admin?
A Vault Admin is a User with the highest administrative role within a Vault. They are authorized to take decisions on the Vault details, the subscription plan and authorizations. A Vault Admin has unlimited permissions on the content of the Vault, roles, users and reports.
The Vault Admin is the only role allowed to request a full archive on USB and to close the Vault. Visit Request an archive on USB and Close your Vault to learn how to perform these actions.
The Vault Admin can invite other Vault Admins and create Project Admin, Content Admin roles on the sell side. Besides that, the Vault Admin can invite external users in a Guest role on the buy side.
These three roles can be granted certain permissions, the image below shows which authorization level each role includes:
Sell side: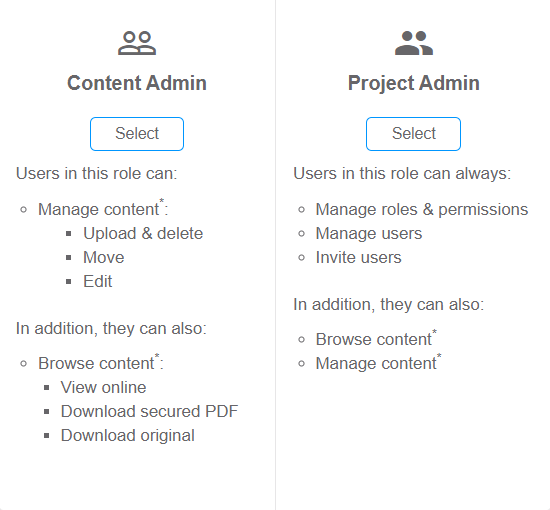 Buy side: